Vivat Virtute Catnip Cat Toy 2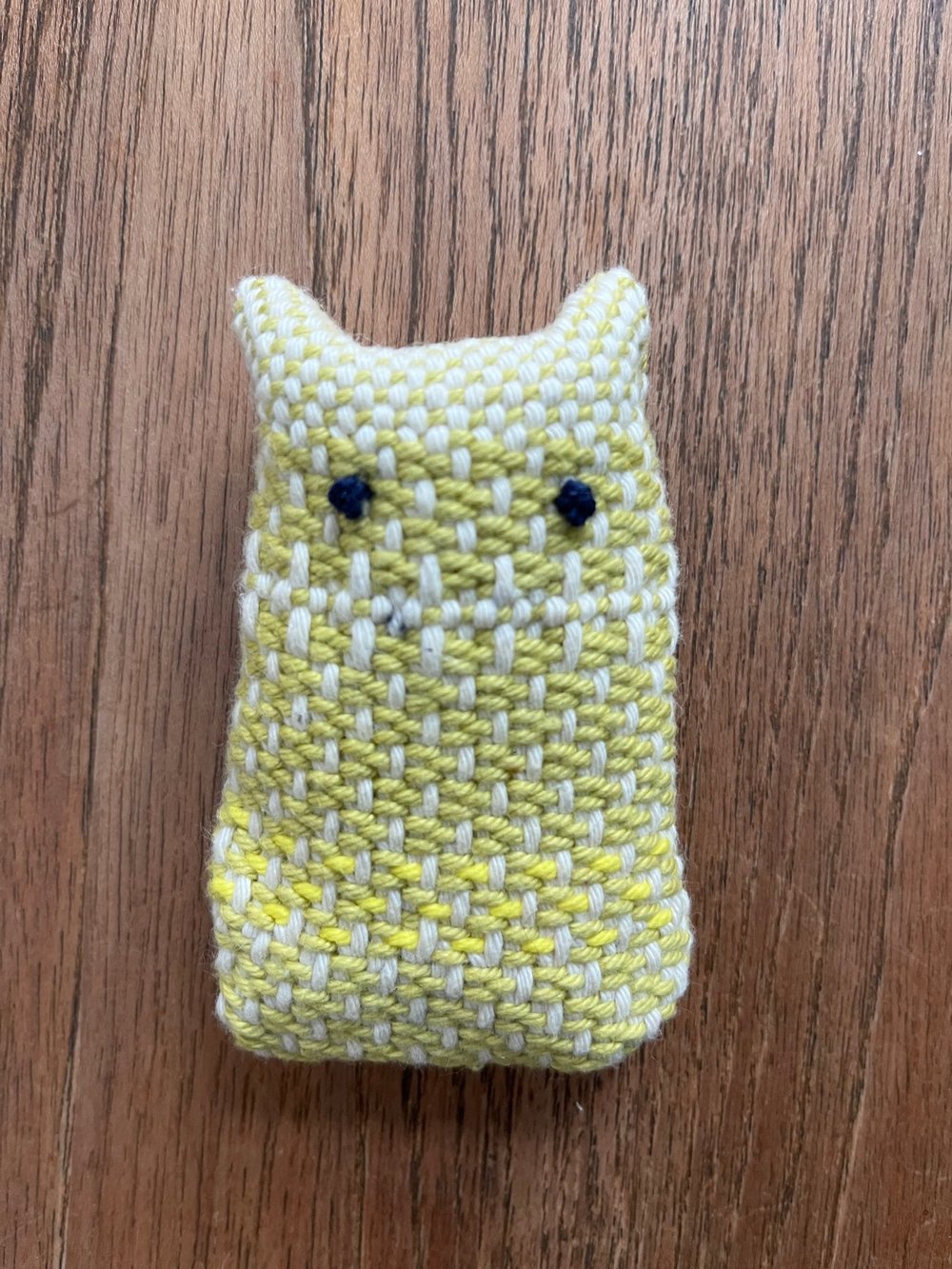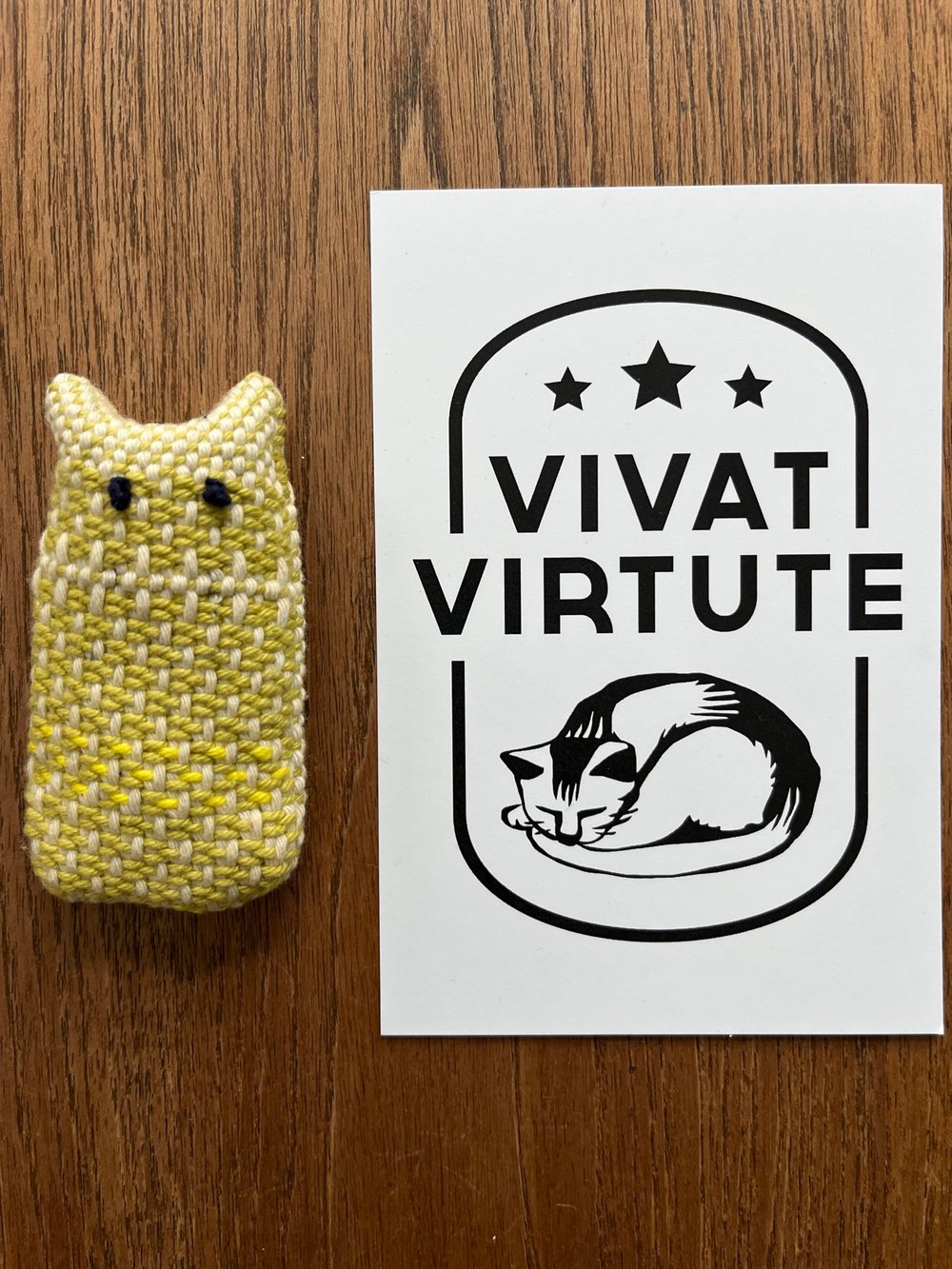 This vegan handwoven and hand-sewn cat toy, made in December 2022 by J, contains catnip. We gave one to a cat we know and she liked it a lot.
We must strongly advise SUPERVISED PLAY ONLY! Limited testing suggests this toy may eventually be clawed open. When it is please steal away the contents (a tea bag full of catnip) before they are spread around your home.
Also, disclaimer, this is made of unlabeled cotton J inherited from the previous owner of his loom.
Two of a kind, twenty-three Canadian dollars plus tax and shipping (which will be nearly that much).
FREE SHIPPING IN WINNIPEG use discount code WINNIPEG